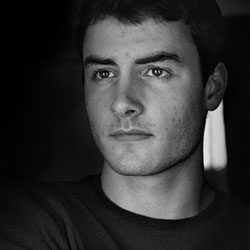 Francesco Talarico, an aspiring DJ from Boston, has put together an exclusive one-hour 60-song Power Hour Mix for clubDanceMIXES. In case you don't know what a Power Hour Mix is, check out our page on "What is a Power Hour?"
Free MP3 Stream and Download!
Power Hour Club Mix
Tracklist: (
show
)
Welcome to the Jungle – Guns n Roses
Shots – LMFAO
Sexy Bitch – David Guetta
Hotel Room Service – Pitbull
Fire Burning on the Dance Floor – Sean Kingston
Poker Face – Lady GaGa
Flashing Lights – Kanye
Good Girls Go Bad – Cobra Starship
Evacuate the Dance Floor – Cascada
Just Dance – Lady GaGa
Three – Britney Spears
She Wants It (Ayo Technology) – Justin Timberlake and 50 Cent
I Wanna Rock (Kings G Edition) – Snoop Dog
Sweet Dreams (Radio Edit) – Beyonce
Angels Remix Feat. Rick Ross – Dirty Money
Hypnotize – Notorious B.I.G.
Forever Feat. Lil' Wayne – Drake
Whatcha Say – Jason Derulo
Promiscuous Feat. Timbaland – Nelly Furtado
I Got A Feeling – Black Eyed Peas
Let it Rock – Kevin Rudolf
I Can Transform Ya – Chris Brown
Caribou Lou – Tech N9NE
Run this Town – Rhianna and Jay-Z
You Belong with Me – Taylor Swift
Down ft. Lil Wayne – Jay Sean
Every Girl – Young Money
Blow Feat. Dre – Rick Ross
Disco Enferno – 50 Cent
Live your Life Feat. Rhianna – T.I.
Ghostrider – RJD2
Da Rockwilder – Method Man and Red Man
Make it Rain (Remix) – Lil Wayne
Empire State of Mind Feat. Alisha Keys – Jay-Z
Bad Romance (Radio Edit) – Lady GaGa
I Want You Back – Jackson 5
Oh Boy Feat. Joel Santana – Cam'ron
I Luv It – Young Jeezy
Ayo – Method Man and Red Man
Throw it in the Bag – Fabolous
Swing your Rag – T.I.
Go – Triple C's
Dope Boys Feat. Travis Parker – Game
Crazy Train (Remix) – Lil John
Right Round – Flo' Rida
Whatever you Like – T.I.
One More Drink – Ludacris
The Next Episode – Dr. Dre
Paper Planes – M.I.A.
Deeez Nuuutz – Dr. Dre
My Name Is – Eminem
Miami – Will Smith
Billy Jean – Michael Jackson
Gin and Juice – Snoop Dog
Have a Drink on Me – AC/DC
Four Minutes Feat. Justin Timberlake – Madonna
Party in the USA – Miley Cirus
'Til I Collapse – Eminem
Tik Tok – Ke$ha
One More Time – Daft Punk

The Rock-it Scientists consist of DJ Solarz and DJ Guzie. Pursing their own careers spinning clubs in San Francisco, together they produce some crazy mixes and remixes remixes that are only justified at full volume. On the booking, marketing, and touring company Read more...
Want your track to be heard by thousands of people?
Club Dance Mixes gives you the opportunity
to promote your music!