Tag:
Baltimore club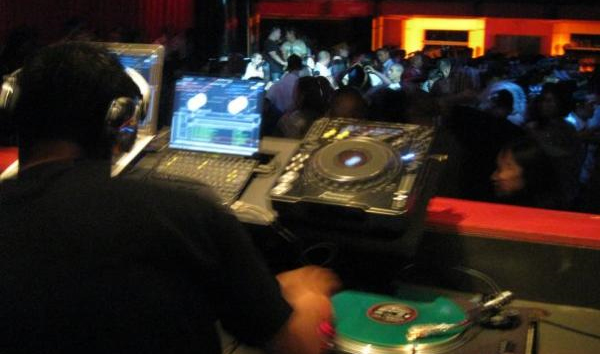 DJ Bowza brings the hype and energy to the Toronto nightlife scene as an electric, crowd-pleasing DJ. He started out spinning at high school cafeterias when he was 16, and got his break when working with HiLife Entertainment at Distrikt nightclub. Since then, he has played in many big venues Read more...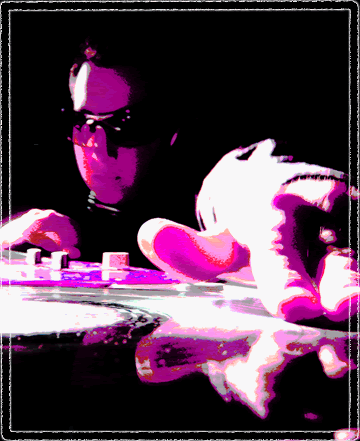 DJ Renaissance has a unique funky blend of "meaty beats and dirty electro rhythms." Whatever it is, he can rock a dance club floor HARD. With 12 years club and event experience, he brilliantly weaves a balanced mix of genres such as crunk, house, retro, indie, pop, rock, and electro-fied Read more...
DJ Renaissance - Show Me the Beats
Tracklist: (
show
)
1 Love Is Gone (Renaissance Blend)
2 Space (Klaas Club Mix)
3 Take Off (Original Dog Mix)
4 Play The Beat
5 The Girls (Micky's Bomb Squad Mix)
6 Umbrella (Electric Club Remix)
7 Lovestoned (Wild Bill Remix)
8 Break the Ice (Twisted Dee Remix)
9 Love Me or Hate Me (Lamboy Vocal Mix)
10 Make Me Sweat
11 Run the Show (Vicious Mix)
12 Shiny Disco Balls (Damien Powell Mix)
13 Let Me Think About It
14 Blow Your Speakers
15 4 Minutes (Junkie XL Dirty Club Mix)
16 The Creeps (Fonzerelli Mix)
17 Front to Back
18 Cheap Thrills (Laidback Luke Bootleg Mix)
19 Wonderwall (DJ Beatbreaker Remix)
20 The World Is Mine (DJ Antoine Mix)
21 Suburban Knights (Angello & Ingrosso Remix)
22 No Time (Wideboys Remix)
23 Ride Like the Wind (Klaas Club Mix)
24 Crazy Nights (htfunk Remix)
DJ Renaissance – Show Me The Beats 2
Tracklist: (
show
)
Missy Elliott – Lick Shots (Chew Fu H=H Fix)
Le Castle Vania – Zero Machine
Rick Ross – Hustlin (Paul Anthony & Zxx Remix)
Who Da Funk – Shiny Disco Balls (Damien Powell Remix)
Haddaway – What i Love (Sveshnikou Electro mix)
Marrs – Pump Up the Volume (Yuri Remix)
Ma$e – Feels So Good (Mom & Dad Remix)
Kanye West & LMFAO – Love Lockdown (LMFAO Remix)
Diplo Feat. Rye Rye – Wassup Wassup (Crookers Remix)
Three 6 Mafia Feat. T-Pain – Lolli Lolli (Morsy Mix)
Oh Snap! – Everyone's a DJ (Soda & Suds Are Freaks Mix)
Surkin – White Night Two (Laidback Luke Remix)
Tittsworth – WTF (Nadastrom on Drugs Remix)
Kelevra – Clean Jeans (Kyle Watson Full Vocal Remix)
Chingy – Right Thurr (Danny Soundz Filthy Bootleg)
Heavyfeet Feat. Jay-Z – One Last Time
Adina Howard – Freak Like Me (Udachi Remix)
Estelle – American Boy (Jay Robinson's Superchunk Mix)
Crookers – Knobber (Rocka Bump Notchas Edit)
Frank Sinatra – New York New York (Chew Fu Fix)
9 Minutes of Funk
Tracklist: (
show
)
DJ Real Juicy
Get Busy – Sean Paul (Luny P)
I'm the Shit Remix – DJ Class feat. Lil Jon
Bojangles Acapella
Golden Cage Remix – Rico Tubbs
Day N Night Acapella
Ass N Titties x Smells Like Teen Spirit – DJ Slink

DJ Renaissance
Montell Jordan – This Is How We Do It
Hyper Crush – She's A Freak
LMFAO – I Shake I Move
DJ Excel – That's What a Pimp Does
John Bourke – Hoes Get Down & Shake It
Hollywood Holt – Hollywood (Sammy Bananas Remix)
Khia – My Neck My Back
Yoav – Club Thing
Chris Lake – Changes (Bodyjacking Bootleg)
P-Money – Everything (Lyny P Bmore Remix)

DJ Slink
Intro – Whodini
ODB Acapella
Simon says – Pharaohe Monch
Get up – DJ Slink
Blow the whistle – Too Short (DJ Slink Remix)
I'm The Ish – DJ Class
Township Funk – DJ Mujava
Go Girl Acapella – Pitbull
Rockstar Acapella – R-Kelly ft. Ludacris
Messin With – Nazereth (DJ Slink Remix)
Bass On The Bottom – Lady Tigra (DJ Slink Remix)
Keep Pushing – Boris Dlugosch
Bounce/ Egyptian Lover – DJ Slink
This is for the Clubs – DJ Slink
F-U-N-K – Acapella
Day N Nite Acapella
Handz up Medley – DJ Slink
Time To Pretend – Diplo
Addicted – Alan Braxe

Matt Medley
Wolfgang Gartner – Flashback (Original Mix) Vs. Natural Born Chillers – Rock The Funky Beats (Aphrodite) [Medley Blend]
Bryan Cox – Let's Go to Work (Clockwork Remix) [Medley Re-Edit]
Deadmau5 – Ghosts N Stuff (Dirty Disco Youth Remix) Vs Donnis – Party Works (Medley Blend)
Empire Of The Sun – Walking On A Dream (Sam La More remix) [Medley Re-Edit]
Fake Blood – Stuck on Repeat (Fake Blood remix) Vs Kid Sister – Pro Nails (Medley Blend)
Ting Tings – That's Not My Name (LA Riots Remix)

Whack-A-Tone
Carl Brutananadilewski – Aqua Teen Hunger Force Skit
Eminem – My Name Is
Mujava – Township Funk (Radioclit Remix)
Paul Johnson – Feel My MF Bass
Bounce Camp – Let You Go (Bounce Camp Remix)
Paul Johnson – Get Get Down
Dani Deahl – Poppin' Bottles
DJ Barletta – Bass Live (Gingy Remix)
DJ Blaqstarr – Hands Up Thumbs Down (High Powered Boys Remix)
Dance Area – AA 24 7 (Diplo Remix)
Want your track to be heard by thousands of people?
Club Dance Mixes gives you the opportunity
to promote your music!