Tag:
ElectroHop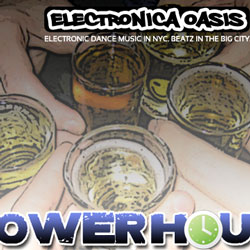 Woah! This power hour definitely took me by surprise ... it's fuckin' AWESOME! Electronica Oasis is an electronic dance music blog and they created this set to fuel your next drinking session. Get your party ready to bump this one loud and drink up!
60 Read more...
Electronica Oasis Power Hour Vol. 1
Tracklist: (
show
)
Inna – Sun Is Up (Play & Win)
Katy Perry – Teenage Dream (Liam Keegan Remix)
Robyn – Hang With Me (Avicii Remix)
Flo Rida – Club Can't Handle Me (David Guetta FMIF Remix)
Edward Maya – Stereo Love (Paki & Jaro Remix)
Edward Maya – This Is My Life (Original Mix)
Usher – OMG (Riva Starr Remix)
Swedish House Mafia – Miami 2 Ibiza (original mix)
Felguk – 2Nite feat. Sporty-O (Original Mix)
P Diddy feat. T.I. – Hello Good Morning (Chuckie's Bad Boy went Dirty Dutch Remix)
Richard Vission & Static Revenger – I Like That feat. Luciana (Spryte Bootleg)
Imogen Heap – Hide and Seek (Avicii Short Remix)
Uffie – Add Suv feat. Pharrel Williams (Armand Van Helden Vocal Remix)
Boys Noize – Yeah (Original Mix)
Sam La More – Wish it Could Last (MNYC Dub)
Afrojack – Take over control feat. eva simons (Original mix)
Hi:Fi vs. Dave Darrell – Flash 2.9 (Dave Darell Mix)
Enrique Iglesias – I like it (Avicii Remix)
Mr. Sam, Andy Diguid – Invincible feat. Pat Benetar (KhoMha Remix)
Erick Morillo & Eddie Thoenick – Live Your Life feat. Shawnee Taylor (Original Mix)
Katy Perry – California Gurls (Arman van Helden Remix)
Major Lazer – Pon De Floor feat. VYBZ Kartel
Afrojack – Ghettoblaster (Original Mix)
Tocadisco – Better Run (Afrojack Remix)
Laidback Luke – Till Tonight feat. Jonathan Mendelsohn (Original Mix)
Chris Reece – The Noticed feat. Nadia Ali (KhoMha Remix)
Dirty South – Phazing feat. Rudy (Original Mix)
Tiesto & Diplo – C'Mon (Original Mix)
Redroche – Give U More feat. Laura Kidd (Sebastien Drums & Rob Adans Mix)
Martin Solveig – Hello feat. Dragonette (Original Mix)
Jack Beats – Out of Body (Original Mix)
Kaskade – Dynasty feat. Haley (Dada Life Remix)
Avicii & Sebastien Drums – My Feelings For You (Original Mix)
Mike Candys & Jack Holiday – Push the Feeling On (Electro Vectro Remix)
David Guetta – Memories feat. Kid Cudi (Original Mix)
Alex Gaudino – I'm In Love (Original Mix)
Armin van Buuren – Not Giving Up On Love feat. Sophie Ellis-Bextor (Extended Version)
NERVO – Irresistible feat. Ollie James (Extended Mix)
Gareth Emery – Sanctuary feat. Lucy Saunder (Club Mix)
David Guetta – Commander feat. Kelly Rowland (Original Mix)
Tiesto – Who Wants To Be Alone feat. Nelly Furtado (Pillip D Remix)
Temper Trap – Sweet Disposition (Axwell & Dirty South Remix)
Lady Gaga – Alejandro (Skrillex Remix)
Michael Woods & Funkagenda – Alchemy (Original Mix)
Chris Lake & Marco Lys – Cross The Line (Club Mix)
Adrian Lux – Teenage Crime (Axwell & Henrik B Remode)
Pendulum – The Island (Tiesto Remix)
Deadmau5 & Wolfgang Gartner – Animal Rights (Original Mix)
Kaskade – Fire In Your New Shoes feat. Dragonette (Angger Dimas Remix)
Kid Cudi, MGMT & Ratatat – Pursuit of Happiness (Benny Benassi Remix)
Chuckie & Hardwell – Move It 2 The Drum feat. Ambush (Original Mix)
Phonic Funk – Save This City feat. The Bleachworks (Club Mix)
Steve Angello – KNAS (Original Mix)
Armand van Helden & Steve Aoki – Brrrat! (Original Mix)
N.E.R.D. – Hot N' Fun feat. Nelly Furtado (Boys Noize Remix)
Ke$ha feat. 3OH!3 – My First Kiss (Chuckie Remix Extended)
Lil Jon feat. Claude Kelly – Oh What A Night (Chuckie Remix)
Guru Josh Project – Infinity (Christopher S & Mike Candys Remix)
Tiesto – Speed Rail (Original Mix)
Swedish House Mafia – One (Original Mix)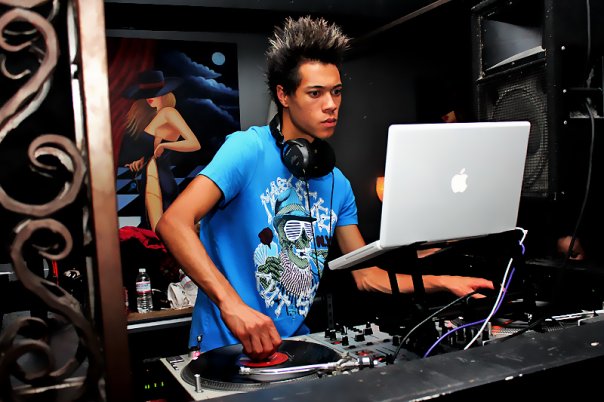 DJ L!VE is one of the hottest DJs emerging out of Seattle right now. Following him for the last few years and watching him spin clubs, his mixes will make anyone and everyone want to get up and dance the night away. His style of playing "un-edited live sets" consists Read more...
Want your track to be heard by thousands of people?
Club Dance Mixes gives you the opportunity
to promote your music!