Let's face it — DJing has come along way since the Technics SL 1200's. While Technics still rules the road when it comes to vinyl tables, recent technological advances in digital mixing, even including the iPad, have created an endless playground of products to spin, switch and sort through.
Decks
Pioneer has taken the digital DJ world by storm. The recent release of the CDJ-2000
and CDJ-900
have bundled everything you could want into a fairly compact, attractive system, taking it to a whole new level beyond their also great CDJ-1000MK3's
. Perhaps the best attribute of the CDJ-2000's is its multimedia input and storage capabilities. Forget the laptop at home, the CDJ-2000
features ports to access all your MP3, AAC, WAV and AIFF audio files from USB, CD, DVD and even SD cards. Instead of advertising your undying reliance on Apple, you can now use the controller and screens on the decks to access your entire music library—and you can spend more time connecting with your audience.
Pioneer's decks come with their standard rekordbox™1 music management, and Needle Search which allows you to pick up anywhere in a track. While many DJ's still prefer to use the trusty Technics SL-DZ1200, which are undoubtedly top of the line digital turntables, you can't beat the fact that with the CDJ-2000's everything is literally right at your fingertips—with button and screen lighting you'll have no problem performing in even the dingiest of dungeons.
Technics SL-DZ1200
digital turntables are perhaps more user friendly and easier to transition to if you've been using vinyl. While nothing can beat the feel of wax beneath the fingertips, digital allows for easier transportation with smaller portable media files that stand the test of time—unless you've bought a laptop prone to meltdown. These turntables are still responsive for scratching with the same torque as the original 1200's, and you can run everything from a removable SD card. There's something timeless about Technics tables—while the Pioneer CDJ's might offer more in terms of technology you can't beat the style, sound and simplicity of Technics.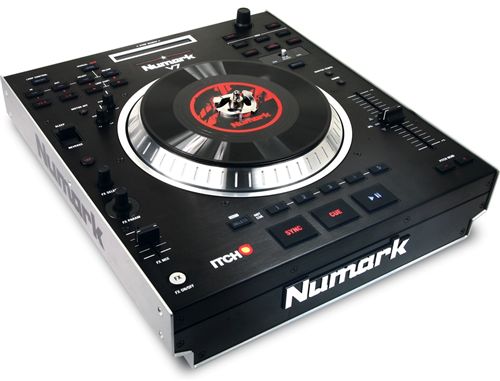 Another excellent set of digital decks are the Numark V7 with Serato ITCH software
, a new take on the NS7's. These decks combine the feel of seven inch vinyl on a more responsive platter. Scratch the vinyl, or used the grooved sections around the vinyl. The V7's feature adjustable torque for the feel you want and they also feature the Strip Search virtual needle drop, giving DJ's hands on control for quicker track point locating. These are MIDI controlled decks, and are compatible with different MIDI software.
For those who still like to kick it old school Vestax has released their new vinyl turntable, the PDX-3000MKII. Vestax has upgraded many features on these decks, including a more powerful direct drive DC motor which reaches a constant speed rate within half a second from pushing the start button. The PDX-3000MKII also has increased the balance between the platter weight and rotary inertia movement, allowing DJ's more control over their vinyl. If you can't get past that beautiful feeling of vinyl beneath your fingertips but need an upgrade check these out.
It's still hard to beat the Technics analog turntables. Technics are the granddaddy of digital drive, and their best turntable on the market right now is the newer SL-1210M5G
. These have stepped it up from previous models with a digital pitch control, an improved tone arm for skip resistance and an easy to adjust breaking speed.
Mixers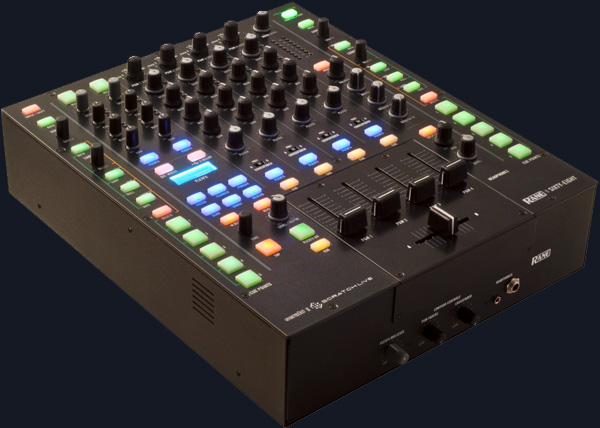 Rane is now shipping their new Sixty-Eight mixer
, the first compatible with Scratch Live that allows for two computers to be connected at the same time. The use of USB ports allows for easy hookup of up to four virtual decks, and makes it much easier for switching DJ's. This mixer will likely be the new club standard, and DJ's will be able to tag team seamlessly throughout an event. The Sixty-Eight also features a new 3 band EQ with high/low frequency controlled filter sweep. There are also two microphone inputs on this mixer.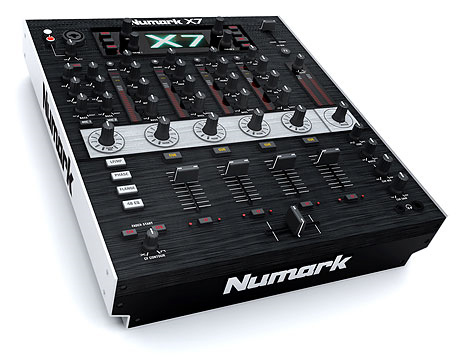 Numark's new X7 mixer follows the same idea as Rane's Sixty-Eight mixer, on a smaller scale. The X7 allows for easy USB cable hookup, and two USB interfaces to hook up two computers, making it seamless to tag team or switch DJ's. You can even sync tempo between them.
Pioneer's new CDJ-2000/900 stablemate the DJM-2000, while not as versatile as Rane's Sixty-Eight, offers the world's first 5.8 inch Full Color Multi Touch Display, with a choice of Frequency Mix, Sidechain Remix and MIDI allow for you to scroll through effects instantly for a seamless production. The Instant Effects and Beat Effects are great for live mixing and sampling.
New Digital Controller
Another amazing invention soon to hit the market is Quickswitch, a turntable controller featuring over 120 different programmable buttons. You can wrap Quickswitch right around your decks, allowing you to control your computer programs with MIDI or HOT KEY macros. It seems as though it's time for DJ's to stop hiding behind their laptops—new technology screams for better connection with your decks and the crowd.
Check out this video released by Quickswitch:

Headphones
While headphones may be the least thought about purchase in some DJ's' arsenals they can be the most important. Getting something that has clear sound, swivels and cancels out exterior noise will help you keep your tracks in line. Don't fool yourself with flashy colors.
Pioneer's HDJ-2000
headphones feature high fidelity sound and a snug fit so you can get into your music without worrying about losing your cans. The housing turns 90 degrees and they also feature a mono/stereo switch so you can monitor your sound even while listening through one phone.
Sony's more budget friendly MDR-V700DJ
headphones feature swivel and reversible earcups with an auto return swivel mechanism, great durability and comfort. These headphones also contain Neodymium magnets which produce more energy than other types like aluminum or ferrite. They sound great and are not bulky.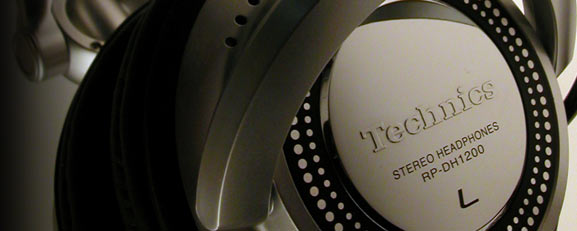 Technics RP-DH1200 DJ Headphones
are another great purchase for the professional DJ. They deliver high quality sound even at high volumes, and feature folding swing arms. While arguably not as comfortable as Pioneer's or Sony's these headphones will help you get your sound where it needs to go.
Conclusion
As we ascend—or as some believe, descend—into the world of digital, analog may slowly fade. Consumers are looking for compact designs with efficient hardware and compatible software. We're likely to see some amazing new constructions come out of the works in the next few years along the lines of Pioneer's CDJ-2000's—an all in one bundle.
While it's hard to say goodbye altogether to analog, the easier track maintenance and portability of digital makes it easier for traveling DJs, and with the ability to control everything right from the decks, DJ's will have more opportunity to connect with their audiences. Hands up to that!