While it can be hard to compare to the debauchery and utter musical mayhem of European countries like Spain, the clubbing scene in the United States has a handful of well-designed, popular nightclubs. Featuring good tunes, a great party scene and atmosphere—not to mention much cheaper drinks than you'd find in places like Ibiza—we definitely know how to get down here in the States.
While underground clubs and dirty warehouses can sometimes offer more interesting and intimate DJ-audience experiences, it's clubs like the ones mentioned below that have created a name for themselves as true party destinations in the hottest cities.
Pacha New York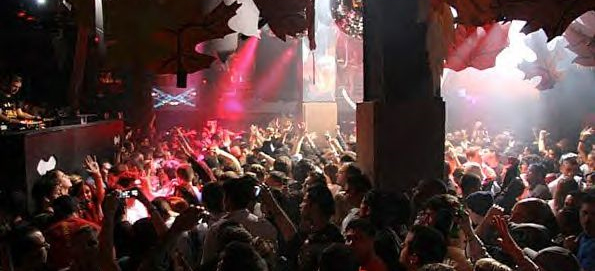 First off we'll mention Pacha New York. Typically anything attached to the Pacha name is bound to throw a good party, but New York's 30,000-plus square foot labyrinth is truly a standout American nightclub. With a capacity of 2,000 there is nearly a party every night here. Whether you're up-front dancing to the likes of Benny Benassi or Victor Calderone, or chilling in the mirror lounge, Pacha sets the night off right.
Mansion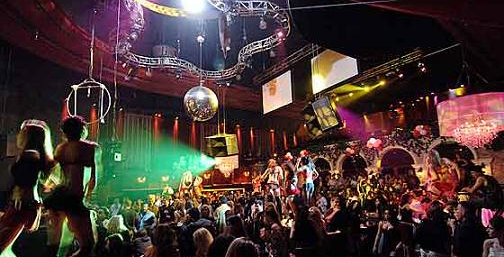 Miami, Florida is a clubbing destination in itself, featuring a number of great clubs with live DJ music. Mansion is the epitome of everything Miami nightlife is about. Sexy, stylish and fun, this nightclub—partially owned by rocker Mick Jones' son Roman Jones—is a VIP haven, featuring the best of electro house and techno. Acts like Deadmau5, Dubfire and the LA Riots grace the tables at Mansion, elevating the Miami heat.
Beta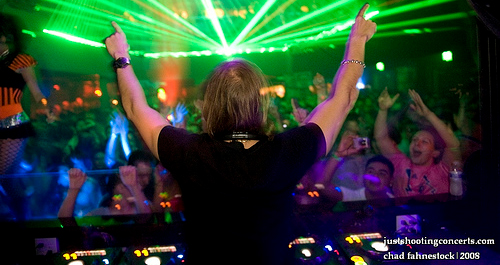 Beta in Denver, Colorado sets the pace for futuristic design in both sound and structure. This eco-conscious nightclub was created by Beatport's Brad Roulier and features a 100% green lounge and Feng Shui design that adds to the whole amazing vibe of the place. Voted #2 in America on DJMag's 2009 Top 100 list you'll see everyone from Ferry Corsten to Andy Moor to David Guetta top the booth here.
Avalon
Before we get back to Miami, we have to mention Avalon in Hollywood, California. This beautiful club has all the style with half the pretension you'll find in most higher-end nightclubs. Winged angels float around the club while the likes of John Digweed, Freestylers and Sasha funk up partiers with hot beats on a crisp-clear sound system. Known previously as The Palace, the space used to host rock greats like The Rolling Stones, The Beatles and Nirvana, but has been revamped in an avant-garde style home to all kinds of live events, notably banging electronic dance parties.
Space Miami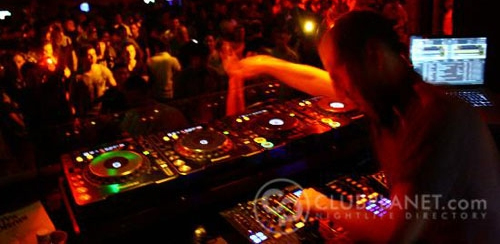 Okay, back to Miami just once more. Nothing beats an outdoor party and Space Miami offers a partiers' paradise. With 24-hour bar service, an outdoor party terrace and music events ranging from hip hop to techno ravers and clubbers alike come together to celebrate the beautiful bodies, weather and music of Miami. Pretty much anyone who's anyone in the DJ world has spun the decks at Space Miami, include Sasha, Deep Dish and Carl Cox. Voted DJ Mag's top US nightclub, this prime party space is a must-visit on your club destination list.
Tao Nightclub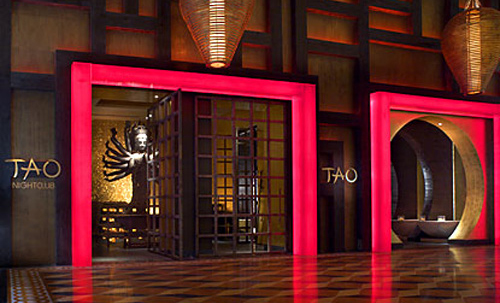 Head to party central Las Vegas's Tao Nightclub for a serious party. This place gets packed—all 10,000 square feet of it. While the décor nearly borders on kitsch it's a swanky place for celebrity spotting, great music and fun times. Paul Van Dyk, among many others, pump out great beats while the crowd continues on well into the early hours.
Vanguard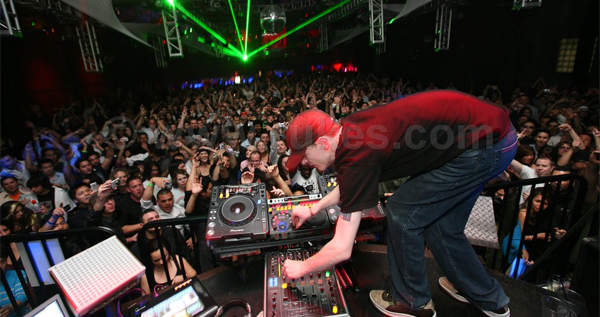 Last on our list, but certainly not the least of the best, is Vanguard in Los Angeles, California. Think big party, and then triple that and you'll see Vanguard. This 20,000 square foot space gets packed on big club nights. Featuring the best sound and lighting it's an all out free for all on the dance floor when acts like Afrika Bambaataa and Carl Cox roll into town.
While this barely tips the iceberg of amazing nightclubs throughout America, we hope we've given you some inspiration to do a little evening exploring during your next big-city visit. While smaller venues can offer a more comfortable experience, there's something about a huge dance party that can keep a person going for weeks afterwards, well after sleeping off the hangover first ;) Be safe, get in line and party hard!